Christmas is always a very busy time of year. I just finished my last Christmas commissioned portrait this week and can finally take a breather! It helps to have a supportive husband, but it's so wonderful to have repeat customers! 
I just want to thank everyone for noticing my work, and even better, thank those who returned for another portrait. I also appreciate the positive feedback, and your understanding of time comstraints during the holiday season. 
And thank you to those who send me a photo of the completed portrait and tell me the reaction of the recipient. It'a a real privilege to paint a beloved pet and know that the spirt was captured. 
Here are a couple samples of digital art turned in to canvases, and a few more portraits made in December. 
"My friend absolutely LOVES it and was instantly brought to tears! Thank you so much!" A.C.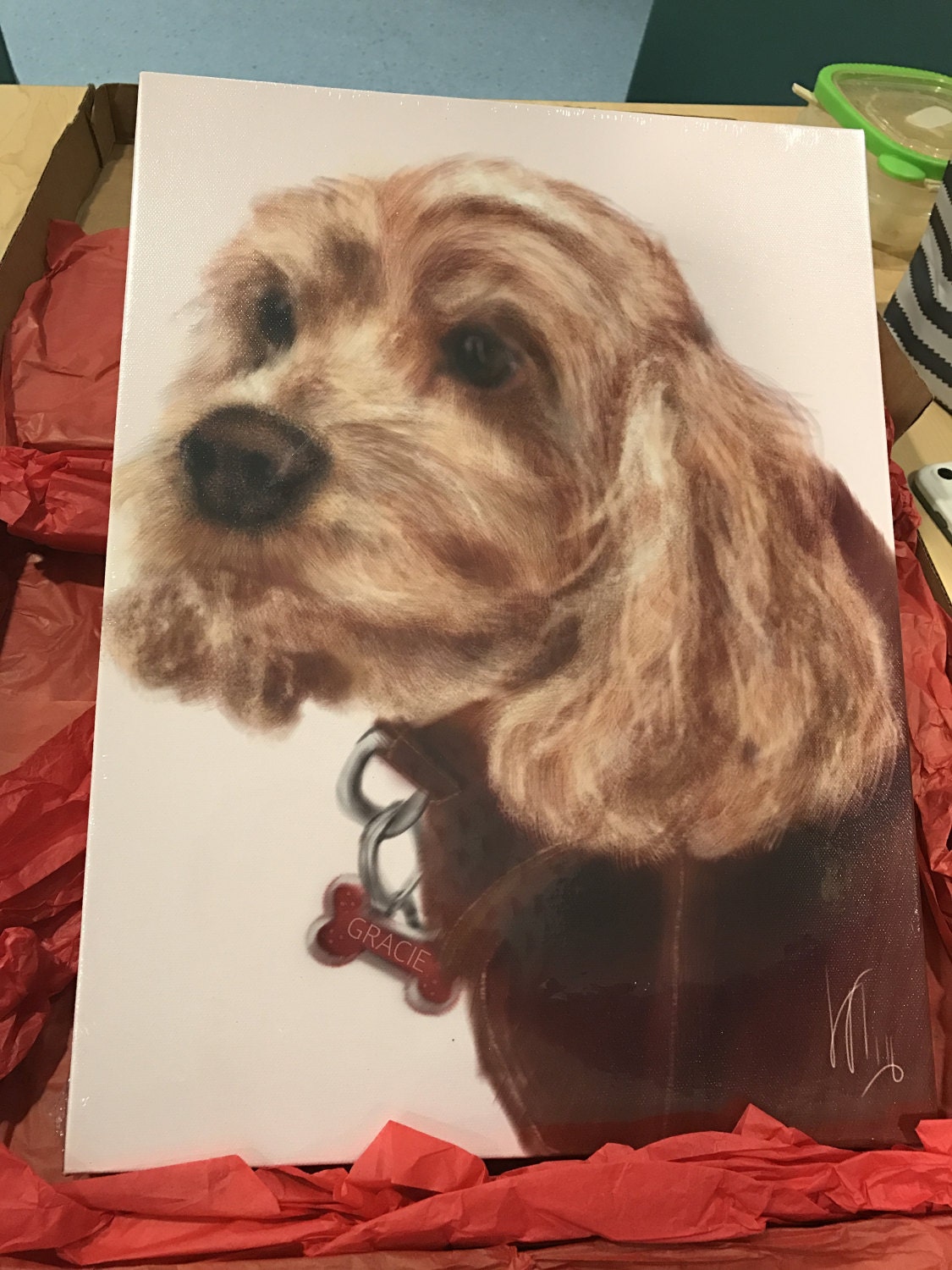 "They LOVED it!" K.G.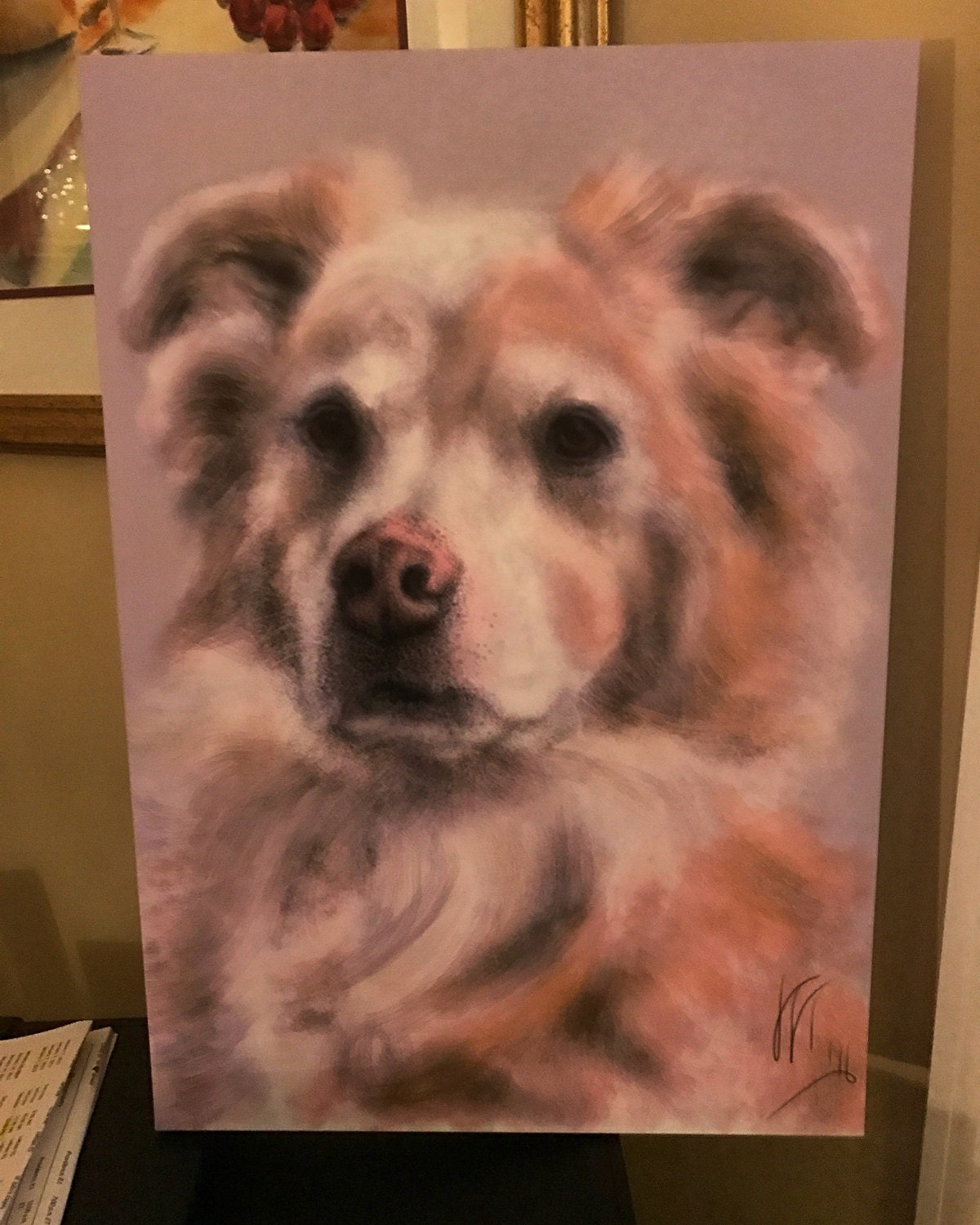 A few more portraits: